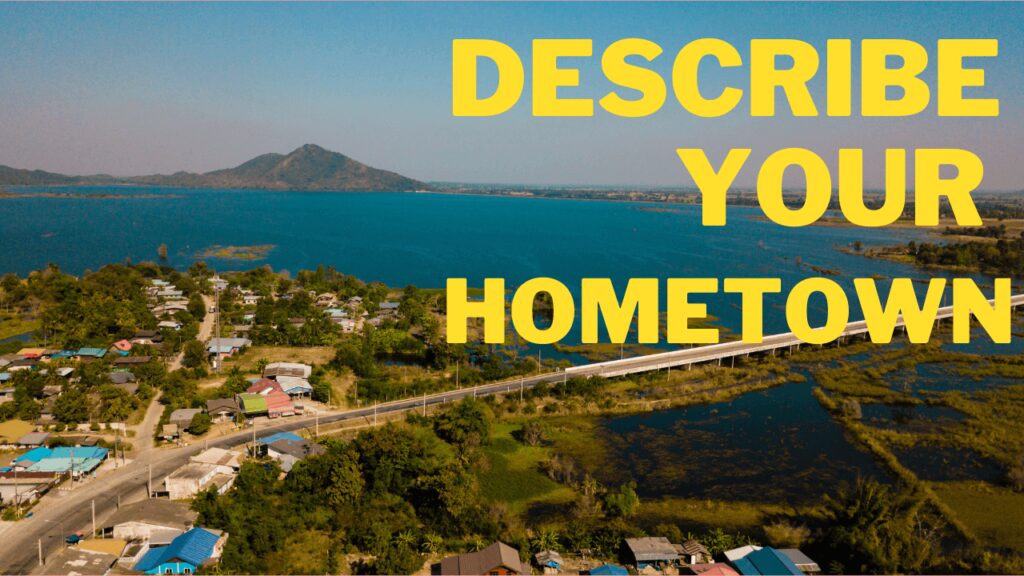 IELTS Speaking Part 1 Questions – Hometown
What's your hometown? ( What is the name of your hometown?)
My hometown is Ahmedabad. It is also known as the Heritage City.
 Is that a big city or a small place?
yes, it is a big city, but still, you can travel from one corner to another one within 2 hours.
Please describe your hometown a little?
It has a breathtaking view of picturesque landscapes with gentle mountains and green lakes. However, due to the growing economy, a number of companies, especially in sugar cane, invest in my hometown, which makes it very promising.
How long have you been living there?
I am born and brought up in Ahmedabad, so I am in Ahmedabad since last 27 years.
What do you like (most) about your hometown?
Yes, I like my hometown. I like the hospitality of people in my hometown. In addition, everyone was ready to help others if they needed help.
Is there anything you dislike about it?
Personally, it's a bit boring for me because, in a small city, there are no shopping malls or other entertainment venues. The streets are not very crowded either. However, I think it is getting better every day and becoming a potential hotspot due to the increasing number of annual visitors. 
Do you think you will continue living there for a long time?
To be honest, I hope I can go visit family and friends, but sitting down is not part of my plan. Now I am getting acquainted with life in the city, as there are more job opportunities here. 
Has your hometown changed much since you were a child?
Actually yes. It has changed enormously. Twenty years ago, I would barely find high buildings near me, but now they could be able to catch the skyscrapers and blocks of the towers there.
Are there any changes you would like to make in your hometown?
I want to improve the infrastructure to avoid being trapped during peak times in the traffic jam.
How do I answer ielts reading questions?

You need different kind of strategies in order to answer IELTS Reading questions. There are around 12 types of question in IELTS Reading

How many questions need to be correct in ielts?

There is nothing like pass and fail in IELTS test. but if you want to score band 7 in IELTS Listening you need to write at least  30 correct answers.

Where can I find recent question papers for IELTS exam?

You can find latest IELTS Study material  in our app – Click here to download